Há anos atrás a Feira de Espinho era apenas a maior feira semanal de Portugal. Hoje, graças ao progresso introduzido na cidade por hordas sucessivas de iluminados, não passa de um amontoado de barracas!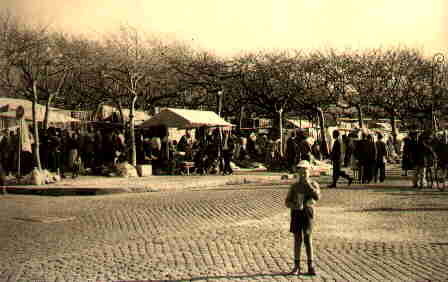 A moeda deixou de ser um instrumento facilitador de troca, transformando-se num elemento de pura dominação e alterando o próprio espaço onde a troca se efetuava
The Capitalism Papers
Fatal Flaws of an Obsolete System
JERRY MANDER
"It is as if global capitalism" – a human creation – "occupies a virtually permanent existence, like a religion, a gift of God, infallible."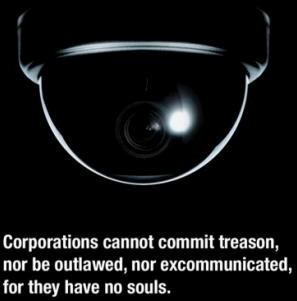 As Corporações são por definição Intocáveis e dominam o Mundo a seu Belo Prazer
Six intrinsic aspects of global corporate capitalism:
Amorality – increase of individual and corporate wealth is the only core principle of capitalism. Recognition of any social concern or relationship to the natural world that transcends the goal of increasing capital accumulation is extrinsic to the system.
Dependence on growth – capitalism relies on limitless growth, but the natural resources essential to wealth production are finite. Super-exploitation is exhausting those resources and destroying the ecosystems of which they are a part, jeopardizing human survival as well as that of other species.
O Poder suporta muito Feliz, Divertido e Sem compromissos a sua querida Mentira
Propensity to war – since the only goal is to accumulate rather than distribute wealth, resources that produce wealth must be controlled; therefore war is inevitable.
Intrinsic inequity – without any constraining outside force or internalized principle of social equity, capital accumulation leads almost exclusively to more accumulation, and capital is concentrated in fewer and fewer hands.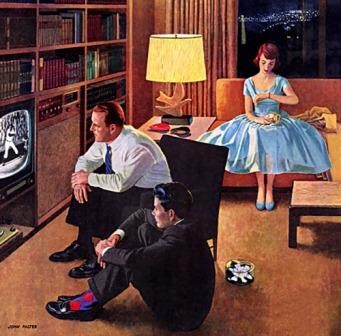 O Bem-Estar é divulgado em Catálogos, sendo-nos fornecido sobre a forma de Mercadoria
Anti-democratic – democracies are corruptible: wealth can purchase most of the representation it needs to get the laws necessary for further accumulation and concentration of wealth. This means that as the concentration of wealth increases, democracy is degraded and ultimately destroyed.
Unproductive of real happiness – human happiness and wellbeing are demonstrably tied to other factors besides capital accumulation. Extreme poverty is clearly unproductive of happiness, but so is wealth, past a relatively modest level. Happiness is most widespread where there are guarantees that basic needs will be met for all, wealth is more equitably distributed, and bonds between people and the natural environment are still stronger than the desire to accumulate wealth.
Até a pequena e muito saborosa Sardinha Algarvia está em vias de desaparecer definitivamente dos nossos pratos e ninguém parece querer saber. Só se for mesmo em comer!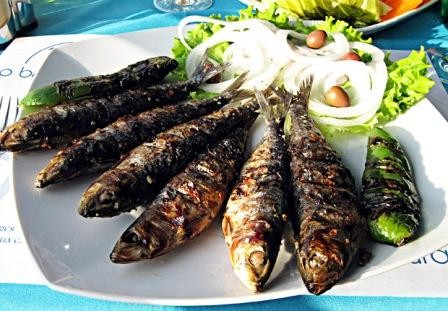 Sardinha a Património Gastronómico Mundial
Ainda me lembro das pessoas do passado, deambulando pelo exterior das jaulas de macacos e leões do mini parque zoológico pré-jurássico da cidade do Porto e sonhando com fins-de-semana passados nos braços dos comerciantes do Palácio de Cristal, com franguinho de churrasco disponibilizado à maneira e com a deliciosa sardinha assada na brasa (com pimento) vinda dos barcos de Matosinhos.
(texto em inglês – dissidentvoice.org)