Um espelho que reflecte a vida, que passa por nós num segundo (espelho)
---
---
Terça-feira, 06.08.19
[Introduzindo as "Estradas da Informação" na pesquisa tendo como tema a junção de três palavras − "Portugal Independent News" − surgindo-nos de imediato a opinião (escrita) sobre o nosso país (Portugal) vinda de parte da comunidade estrangeira aqui residente (e como alguns nacionais, talvez preocupada): aqui com 4 PIN'S (descobertos ontem) associados aos Motoristas, à Super Bock, a Berardo e ao Novo Banco.]
Truck drivers ask for meeting to try and head off strike
(The Portugal News-TPN/LUSA703.08.2019)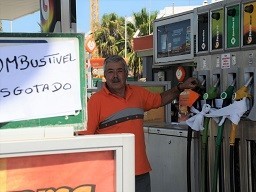 The vice-president of the National Union of Dangerous Goods Drivers, Pedro Pardal Henriques, has asked for a new meeting with the ministry of infrastructure to try to reach an agreement and avoid the strike of drivers.
The strike called by the National Union of Dangerous Goods Drivers (SNMMP) and the Independent Union of Goods Drivers (SIMM), set to begin on 12 August for an indefinite period of time, threatens the supply of fuel and other goods.
Super Bock fined for price fixing
(theportugalnews.com/02.08.2019)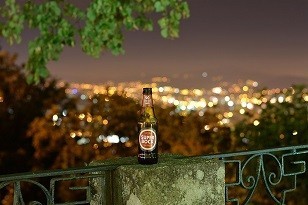 The Competition Authority (AdC) has issued a €24 million fine to Super Bock Bebidas SA relating to "minimum price fixing" on sales in hotels, restaurants and cafes.
In a statement the AdC said that the fine related to sales activities between 2006 and 2017.
Super Bock has rejected the fine and has stated that they will appeal against it.
"Super Bock is a reputable company, with a long history of contributing to the country's economy, employing around 1,300 workers in Portugal."
Portugal seizes art from businessman who owes almost £1bn
(theguardian.com)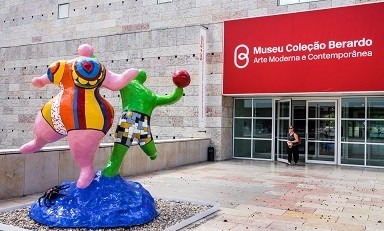 José Berardo relinquishes trove including works by Miró, Mondrian and Bacon
Portugal has seized a trove of contemporary artwork, including paintings by Joan Miró and Piet Mondrian, from its debt-riddled owner, the government has confirmed.
For months, three Portuguese banks had tried but failed to seize the art collection from Portuguese businessman José Berardo. The 75-year-old had offered the works as collateral for his debt which totalled nearly €1bn (£920m).
Novo Banco will ask 541 million euros more to Portuguese taxpayers
(lisboa.net)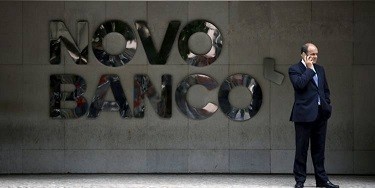 Novo Banco, born on the smoking ashes of the BES in 2014, estimates that it has to ask for at least 541 million euros more to the resolution fund in order to be saved.
In the first half of this year, Novo Banco recorded an increase in write-downs and provisions, which doubled to 515 million euros, compared to 248 million euros in the first half of 2018.
Novo Banco is 75% owned by the US Lone Star Fund (USA) since October 2018, with the Resolution Fund holding the remaining 25%.
(textos e imagens:  theportugalnews.com − theportugalnews.com – theguardian.com – lisboa.net)
Autoria e outros dados (tags, etc)
---
---
---