British rock guitarist Alvin Lee, founder of the band Ten Years After who burst to stardom with a memorable Woodstock performance, has died. He was 68.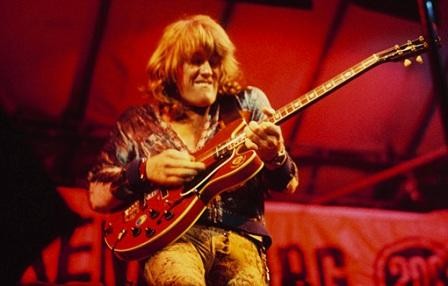 Alvin Lee – Ten Years After
"The world has lost a truly great and gifted musician."
The Nottingham, England-born Lee founded the band Ten Years After in 1967. The group first toured the U.S. in 1967, but its popularity exploded following Lee's rousing performance of the song "I'm Going Home" at Woodstock in 1969. Lee's epic and electrifying solos on his Gibson guitar for the 11-minute performance were immortalized in the documentary film about the legendary festival.
"He was an inspiration for a generation of guitar players," Lyons said in an email expressing shock and sadness over Lee's death.
(Music Mix)