Um espelho que reflecte a vida, que passa por nós num segundo (espelho)
---
---
Segunda-feira, 22.12.14
Paul Craig Roberts
Russia To Unleash Ultimate Black Swan Against The West
(KWN – Eric King – December 20, 2014)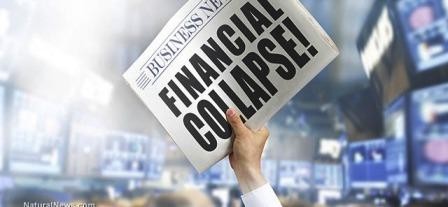 "I was listening to the news today and there were all these self-righteous people just happy as all get out that they had finally stomped Russia into the ground and 'Russia is now finished,' and Russia was broken and 'would soon be an American vassal state where it belongs.' And I was listening to this rot and got to thinking, 'How can people be so utterly stupid?' But they are, and they are just as stupid in Washington.
"Suppose the Russian government says, 'Well, since the attack on the ruble is political and you guys are attacking the ruble and causing us so much trouble, we are just not going to pay off the next traunch of our debt that comes due early in 2015.'
Well, the European banking system would collapse because those banks are terribly undercapitalized. Some of them have loans to Russia that almost absorb the entire capital base. So the Russians don't even have to default. They can just say, 'We're not going to pay this year. We will do it later. We'll do it when the ruble stabilizes.' (Laughter).
So whenever the Russians want to destroy NATO, that's all they have to do. Just call up the puppet Merkel, call up the puppet Hollande, the puppet Cameron, and say, 'You guys really enjoy being in NATO, well let me tell you what, we no longer sell energy to NATO members.' That's the end of NATO and that's the end of the cover for American power.
That would set off so many black swans. Every banking system would probably collapse because if the German banks are faced with German industry closing down, what the hell is going to happen to the banks? So all the cards are in Putin's hands. None of them are in Washington's hands. Putin is going to reorient Russia to the East. Then you are going to see Russia, India, and China, take over the leadership of the world. That will start in 2015."
(textos retirados da entrevista a Paul Craig Roberts – King World News)
Autoria e outros dados (tags, etc)
---
---
---