The Beauty Of Black Dogs That Are Often Overlooked In Adoption
This photo series (here Denver) started after a conversation about how black dogs have a harder time getting adopted then other dogs. I decided to start a photo series photographing black dogs on a black background in my studio. Using social media, I've been recruiting local dog owners who have black dogs to photograph. It's an amazing journey that will hopefully become a book.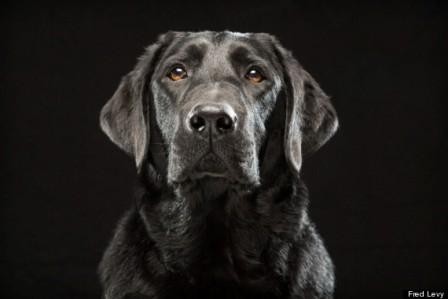 Meet Denver
(Fred Levy Art Photography)
He's a black Lab and therapy dog. His owner takes him to be with people who need that comfort only a dog can give. He spent time with a first responder for the Boston Marathon bombings, giving support to victims as they were dealing with the traumatic experience.
"He's really good at it. When you're in the room with him, he's super happy to be around you," Levy said. "He just wants to hang out with you."
(fredlevyart.com – huffingtonpost.com)