Depois de um tempo bastante agradável e que se prolongou duma forma não usual por todo o mês de Dezembro, eis que finalmente chega o Inverno (à América do Norte) e logo com uma grande tempestade: neste continente (falando do ambiente em geral) ou é 8 ou é 80!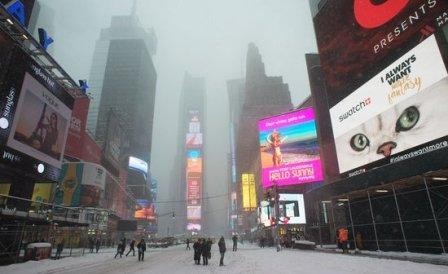 Deadly Blizzard Buries East Coast In Snow, Flood Waters
(23.01.2015)
More than 85 million people in at least 20 states were affected by a winter weather warning, watch or advisory.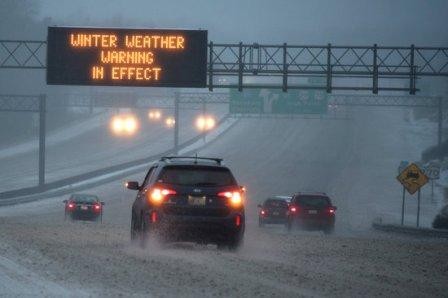 At least 12 people dead nationwide
20 states covered in snow
11 states declare state of emergency
14-40 inches reported across the coast, with 16 inches in Washington and 14 in Baltimore
New York Mayor De Blasio says snow estimate increased to 20-25 inches
More than 6,200 flights canceled from Friday through Sunday
Coastal flooding warnings issued for New Jersey, Delaware
Thousands of drivers stranded along I-75, Pennsylvania Turnpike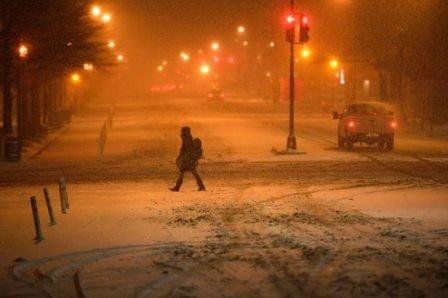 Millions took cover along the U.S. East Coast and Mid-Atlantic on Saturday as a deadly snowstorm caused coastal flooding and highway standstills from North Carolina to New York.
The devastating weather event, dubbed "Winter Storm Jonas" by the Weather Channel, left more than 85 million people and 20 states covered in snow. Weather advisories cropped up all along the coast and more than 20 inches of snow was reported in nearly two dozen places by noon. Each region had its own emergency to respond to.
(texto/inglês: The Huffington Post/Reuters – imagens: Don Emmert/Lance King/Brendan Smialowsi/Getty Images)