Em 2015 cumprem-se 260 anos sobre o terramoto de 1755 – o qual atingiu o nosso país – afectando sobretudo a zona de Lisboa e a bacia do rio Tejo, o qual foi seguido dum tsunami que devastou toda a zona da baixa. Não existem previsões para um novo terramoto desta dimensão, mas entretanto – e desde já – alguém se prepara para assumir o papel de Marquês do Pombal.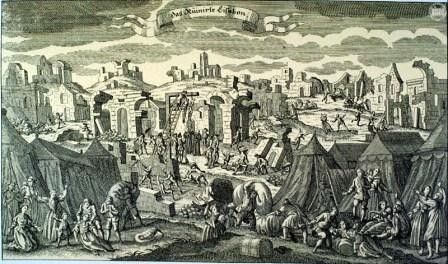 Lisboa
The Great Lisbon Earthquake:
"On Nov. 1, 1755, a colossal earthquake centered in the Atlantic Ocean — and whose three jolts of shaking lasted 10 minutes — destroyed Lisbon, Portugal, and rocked much of Europe, people took refuge by boat. A tsunami ensued, as did great fires. Altogether, the event killed more than 60,000 people".
(imagem e texto/inglês – livescience.com)