Dozens injured in Christmas piranha attack
(Argentina)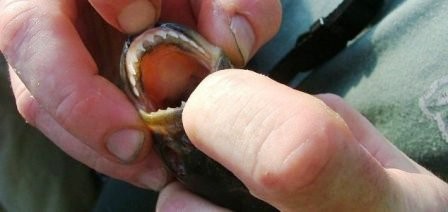 Those celebrating Christmas with a swim in the cool waters of the Parana River got more than they bargained for this year when more than 60 people, including 7 children, were attacked by a school of deadly piranha fish.
Most of the injuries were to the victims' hands, legs and feet, with one 7-year-old girl suffering a bite to her left hand that proved so severe that she had to have part of a finger amputated.
Sporting a set of extremely sharp teeth and a reputation to match, piranhas are well known for their voracious appetite for meat and have been responsible for multiple deaths over the years.
Authorities believe that the unusually high temperatures Argentina is currently experiencing may be to blame for the increased aggression of the fish.
(unexplained-mysteries.com)