Um espelho que reflecte a vida, que passa por nós num segundo (espelho)
---
---
Segunda-feira, 18.03.19
Devastates Mozambique, Zimbabwe with Death Toll Rising
(Matthew Hill and Godfrey Marawanyika/March 18, 2019/insurancejournal.com)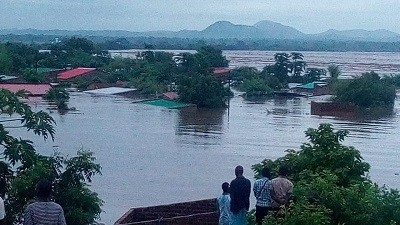 A passagem do Ciclone IDAI por Moçambique/1
(imagem: globalvoicesonline.org)
A tropical cyclone killed at least 166 people in Mozambique and Zimbabwe, destroying roads and bridges and curbing electricity exports to neighboring South Africa.
The death toll has risen sharply since Tropical Cyclone Idai made landfall almost directly over the Mozambican port city of Beira on Friday, knocking out communications networks and power plants before moving westward to Zimbabwe. The number of casualties is expected to climb further as rescuers enter areas that have been cut off by flooding.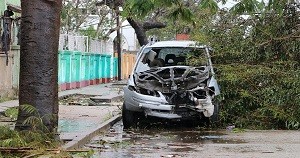 A passagem do Ciclone IDAI por Moçambique/2
(imagem: Ecowatch)
"The scale of devastation is enormous," Jamie LeSueur, who is leading an International Federation of Red Cross and Red Crescent assessment team in Beira. "It seems that 90 percent of the area is completely destroyed."
Eskom Holdings SOC Ltd., South Africa's power utility, said the storm reduced the amount of electricity it imports from the Cahora Bassa hydropower dam in Mozambique, exacerbating a shortage that's resulted in blackouts.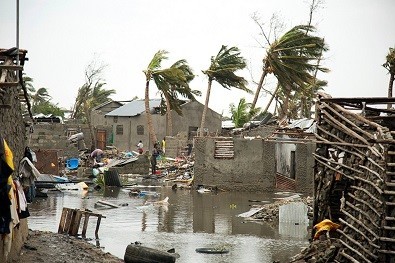 A passagem do Ciclone IDAI por Moçambique/3
(imagem: Evening Standard)
Zimbabwean President Emmerson Mnangagwa cut short a visit to the United Arab Emirates to manage the government's response to the disaster, the state-owned Herald newspaper reported. Mozambican President Filipe Nyusi also ended a trip to neighboring Eswatini ahead of schedule to tour some of the worst-hit areas in central parts of the country.
Heavy rains are forecast to continue into the middle of the week, bringing more flooding and making it difficult to reach stranded communities in both Mozambique and Zimbabwe.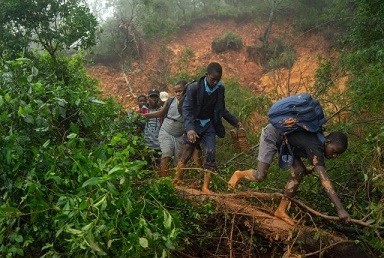 A passagem do Ciclone IDAI por Moçambique/4
(imagem: News)
"We hope that the weather will improve, but right now we only have one helicopter on the ground which is operating in the area due to bad weather," Joshua Sacco, a Zimbabwean lawmaker for Chimanimani East, one of the worst-affected areas, said by phone. "Unfortunately indications are that the death toll will increase. It's not looking good at all."
(texto/inglês c/sublinhado nosso:  insurancejournal.com − imagens: hurricanes.einnews.com)
Autoria e outros dados (tags, etc)
---
---
---